We offer a selection of plumbing products to from drain cleaners to water testing kits, and more! Test, extend, and improve your Palm Beach County plumbing system with our drain cleaner and water filtration systems.
Bio Enzyme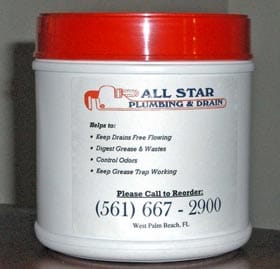 Helps to keep drains free flowing, digests grease & waste, controls odors, keeps grease traps working. Used for sewage ponds, sewage systems and sewage holding tanks. Healthy food for you plumbing systems.
Use in Grease Traps for Daily Maintenance
Great for Household Drains as a Monthly Maintenance
Keep Odor Control in Garbage Disposals
Maintain Healthy Septic Systems, Cesspools, Open Pits & Dumping Stations
Tub Size: $49.95 Pictured
Jug Size: $195.00 1 Gallon (90% Concentrated Mix, 5 Gallon Pail)
---
Water Testing Kits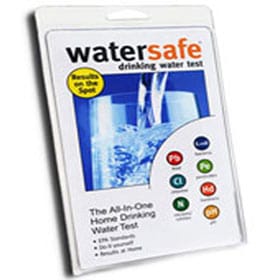 For Home, Boat or RV use. A Simple "Do It Yourself" in home test that is a fast way to test for:
Bacteria and pesticides
Lead, nitrates, and nitrites
pH, chlorine, and hardness
Compare your results with epa-recommended levels. Feel confident in the water you are drinking today.
Test Kit: $19.96
---
Counter-Top Water Filtration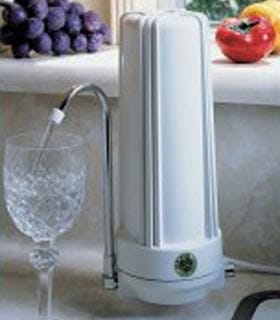 A Premium 10-stage counter top filter system. It lowers acidity and increases alkalinity. Will screen out cysts and protozoa to give your water a clean taste and sparkling clarity.
The Counter Top Water Filtration Unit filters out
Sediments, free chlorine, and bacteria
Pesticides and herbicides
Arsenic, mercury, and lead
Trihalomethanes
Complete Unit: $124.00
Replacement Cartridge: $75.00
---
Shower Head Filter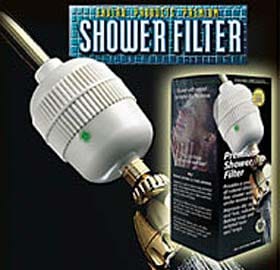 A replaceable cartridge shower filter that takes out the chlorine causing dry skin.
Odors in hair and body, flaky scalp, brittle and dull hair-feel.
The difference when chlorine is removed is absolutely remarkable.
Softer skin and hair
Cleaner and Healthier skin and hair
Complete Unit: $45.00 (with one filter)
Replacement Cartridge: $29.00